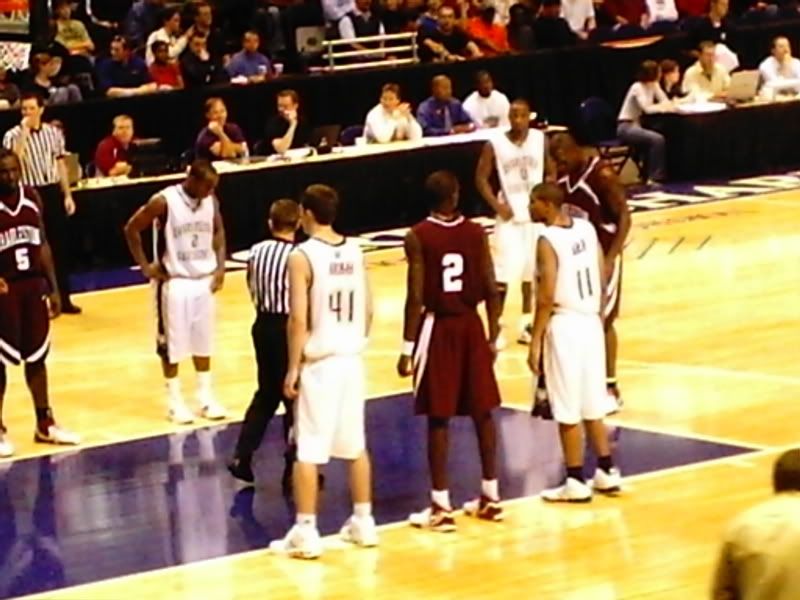 The
College of Charleston dropped their second straight game to Charleston Southern
tonight at the North Charleston Coliseum. Leading the Buccaneers was Donnell Covington with 25-points and Chris Moore with 9-points.
The Cougars s
hot 42% (5 of 8 from behind the arc and from the charity line) and the Buccaneers out-rebounded the Cougs 45-32.
From the Den:
David Lawrence and Tony White Jr. led the Cougs with 18-points and 5 boards a piece. Jermaine Johnson had 17-points and 5 boards. Dontaye Draper was held to 10-points, missing 2 from the charity stripe in OT and the potentionally game winning basket at the buzzer.
1st--2nd--OT--Final
CofC: 28-36-16-80
Chas. Southern: 31-33-20-84